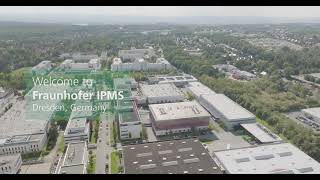 In accordance with the overall concept of the Fraunhofer-Gesellschaft, the Fraunhofer Institute for Photonic Microsystems IPMS focuses on applied research and development on behalf of industry and society.
Our Vision
Fraunhofer IPMS is a worldwide leader in research and development services for electronic and photonic microsystems in the fields of Smart Industrial Solutions, Medical & Health applications and Mobility. Innovative products can be found in all large markets – such as ICT, consumer products, automobile technology, semiconductor technology, measurement and medical technology – products which are based upon various technology developed at Fraunhofer IPMS.
Our Mission
We develop electronic, mechanical and optical components and work on their integration into miniaturized modules and systems. We aim for customers who want to increase the functionality of their products by use of microsystems (MEMS, MOEMS, CMOS) with innovative features and smaller dimensions. We offer the complete value chain: From conception to product development right up to sample and pilot production within our labs and clean rooms; from components to the complete system solution.
We conduct research and development at the highest level internationally in order to generate innovative solutions and unique features for our clients and sponsors. It is our ambition to ensure our clients a competitive position that is not only strengthened but lasting.

We stand up to demanding and responsible challenges in an industrially oriented, professional environment with excellent facilities.